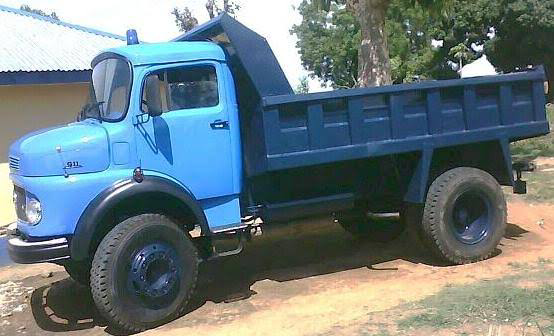 A tipper truck, on Monday, crushed two police around Olawuwo area of Ado Ekiti, leaving them fatally wounded.
Eyewitnesses say the two police officers who were on a motorcycle were hit by a tipper lorry at a turning point around Olawuwo.
They alleged that the driver of the tipper lorry who ran away immediately after the accident may have been driving under influence as he veered off his lane to run over the victims who were said to be heading to work.
Although the Police Spokesman in Ekiti, Sunday Abutu, it was learnt that the two casualties have been deposited at the morgue at the state teaching hospital in Ado Ekiti.
ROAD USERS BLAME DELAYED CONSTRUCTION OPERATIONS
Some of the eyewitnesses were quick to pile blame on the contractor working on the road, noting that if the lane currently under repair had been completed on time, the tragic incident may not have occurred.
They said the U turn point where vehicles from Ado Ekiti cross over to the other available lane from Iworoko appear dangerous and asked the state government to expedite rehabilitation of the road so as to prevent further carnages.
The lane should have been completed in July, 2022 but the Chief Press Secretary to the Governor, Mr Yinka Oyebode premised the delay on torrential rainfall.