This old poem by Broadcast Journalist, Rufai Oseni is drawn from his book – Rebels.
Rebels, a compilation of blank verse poems that explores major socio-political themes within Nigeria and other parts of the globe.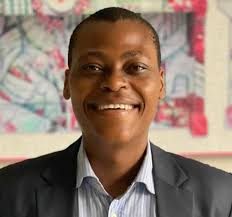 In this piece, ipata ori apata loosely translated as rogue on a mountaintop, Oseni shares his damning thoughts on a one time President of the United States of America. His use of words are graphic and descriptive, you can easily tell which of the former Presidents, the poet refers to in this piece below;
Crude and unrefined
A rampaging bull in a china shop
Decorated with a disdain for decorum
Speaks hate in a luciferian tone
Yet so quick to call others names,
Mentally unstable like a ferocious jagidijagan!*
You can bait him with a tweet,
He doesn't like you,you become fake news
Omashe!oo the free world is lead by a man in bondage!
The White House is a man cave!
Policies are made in public
This Leadership needs leadership
All because of ipata ori apata*
Footnotes
Jagidijagan – The word is a Yoruba term that means "rogues" or "thugs".
ipata ori apata – This is another Yoruba word loosely translated as rogue on a mountaintop.
You can read other poems in Rebel here; http://veonewsng.com/wp-content/uploads/2022/10/A-REBELS-Summary-22.pdf