There is a growing imperative for businesses to incorporate sustainability which encompasses practices like environmental preservation, diversity and inclusion and corporate governance, as a core element of their strategies towards net zero emissions and climate resilient cities
This was the position of experts and participants at a two-day Certified Sustainable Business (CSB) Conference, hosted by the Sustainable Green Environment Initiative (SGEi) in partnership with the Global Reporting Initiative (GRI) and Deloitte, in Lagos.
One of the key discussions that emerged during the conference revolved around Environmental, Social, and Governance (ESG) issues necessary to create climate-resilient cities.
Addressing participants at the Conference, Chairman of the Sustainable Green Environment Initiative (SGEi) and host of the CSB Conference, Dr. Sanmi Olowosile, said developing Countries and businesses, are at risk of suffering further impacts of climate change if they do not incorporate sustainability in their operations.
"Developing countries, are the ones who actually bear the brunt of the majority of the impacts that we're having with the climate change and that is why it's very imperative and important for us to start having this conversation.
"And if everybody would have to live a good life, we must embrace sustainability, because sustainability in itself puts the people right in the center, and that's what sustainability is all about.  It says, take care of the people in every phase of life,  in terms of the environment, in terms of the economic wise, in terms of the social life," he said.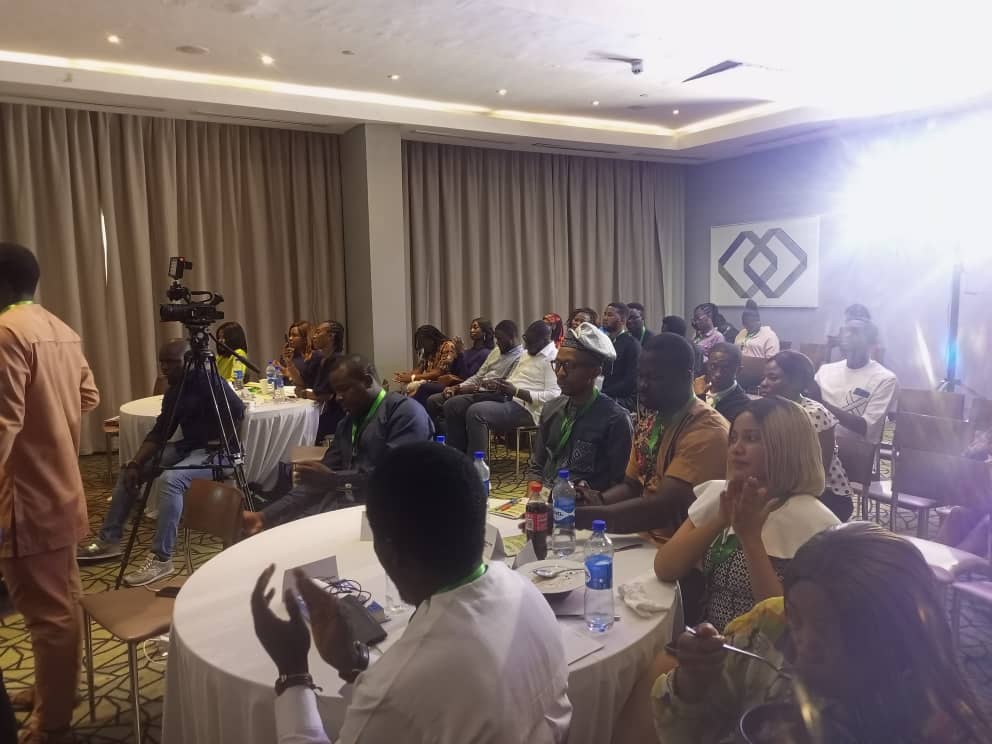 With Nigeria already dealing with the consequences of flood and changing temperatures, oil and Gas Market Leader, Veritas, Swarupa Deshpande spoke about the need for "businesses to reconsider their strategies in light of the increasing pressure on the Earth's resources".
Deshpande said it was irresponsible for humans to have 'activities and industrial development at the cost of survival of this beautiful planet'.
Referencing the global energy transition, that may render Nigeria's reliance on oil futile, Senior Manager, ESG and Climate Change Services, Anderson, NG, Temitope Kolade emphasized the need for Nigeria and Africa to be proactive in building resilient atmosphere.
"Even if you would continue as a country to rely on oil resources and oil revenue, the world would have moved away to gas and maybe to renewable energy. And so the automobile companies right now are saying to you that at some point in time, they would stop producing the regular (diesel, petrol powered) vehicles, they're moving to electric vehicles.
"So even if Nigeria, for instance, say that we want to produce all the crude that is in the ground, who buys them? Because the world is no longer seeing the need for that. So it's important for every facet of the society to think about it very quickly because it's something that impacts on our continued existence and our sustainability," Kolade told participants at the event.
The CSB Conference also included the Sustainability Awards, designed to recognize and honor organizations that have displayed exemplary dedication to sustainable practices, environmental protection, and social responsibility.
According to the Chief Host, Dr. Olowosile, the awards comprising five categories, encompassing Sustainable Business Leadership, Eco-Innovation in Technology, Restore Green Africa, Sustainability Impact and Collaboration for Excellence, was to celebrate the efforts of organizations, striving to enhance their sustainability despite the associated challenges and costs.