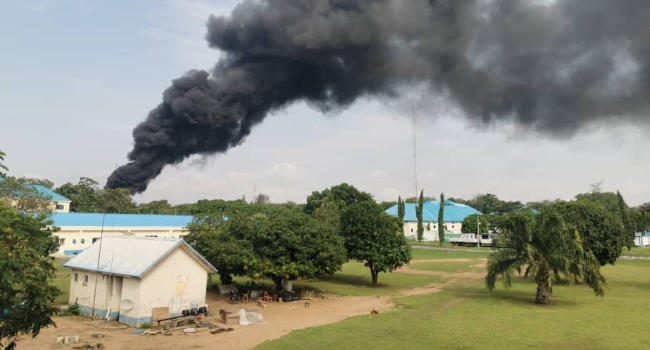 The Nigerian Air Force (NAF) has confirmed that there was a fire incident at the Jet A-1 fuel dump located within NAF Base, Abuja, but no casualties.
The Director of Public Relations and Information, Air Commodore Ayodele Famuyiwa, in a statement said the fire incident was reported in the early hours of Wednesday.
Famuyiwa said the fire caused the fuel tanks to explode but was put out by firemen from the Federal Airports Authority, Federal Capital Territory Administration, Federal Fire Service and NAF.
He noted that an investigation has been launched to find out the cause of the fire.