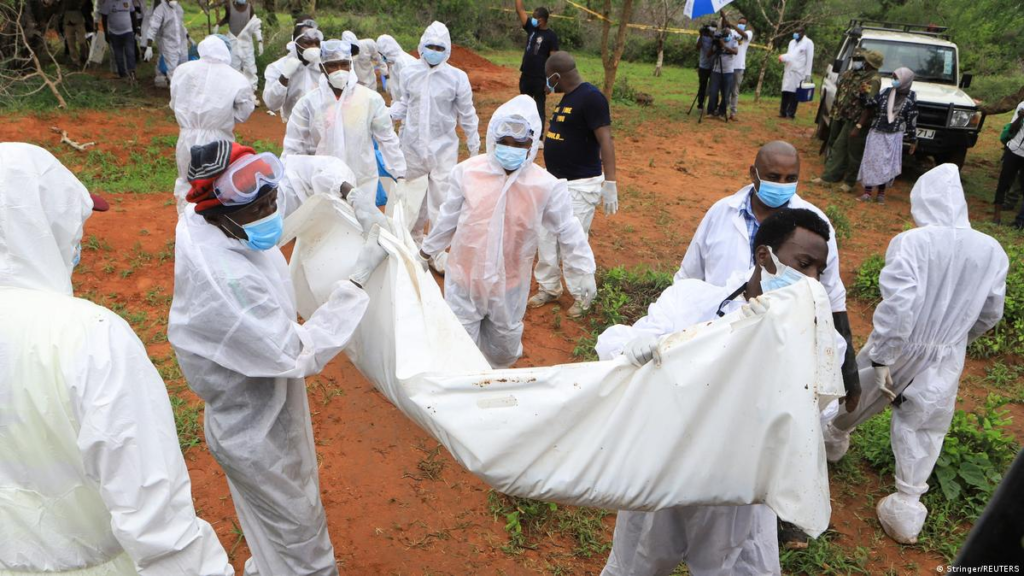 Investigators have revealed the outcome of autopsies on several victims of the Good News International Church cult, whose members allegedly starved themselves to death, showing they were missing organs.
Leader of the Church, Paul Mackenzie who was detained last month, is believed to have ordered his followers to starve their children and themselves to death, predicting that the world would end on April 15.
At the court today, chief inspector Martin Munene said Post mortem reports established missing organs in some of the bodies of victims who have been exhumed
This claim was backed by to chief government pathologist, Johansen Oduor who said some of the dead children were strangled, beaten, or suffocated.