By Comrade Kunle Wiseman Ajayi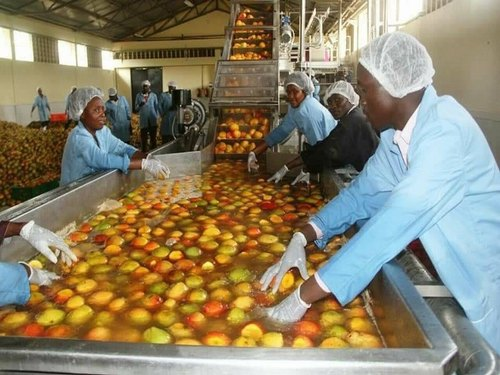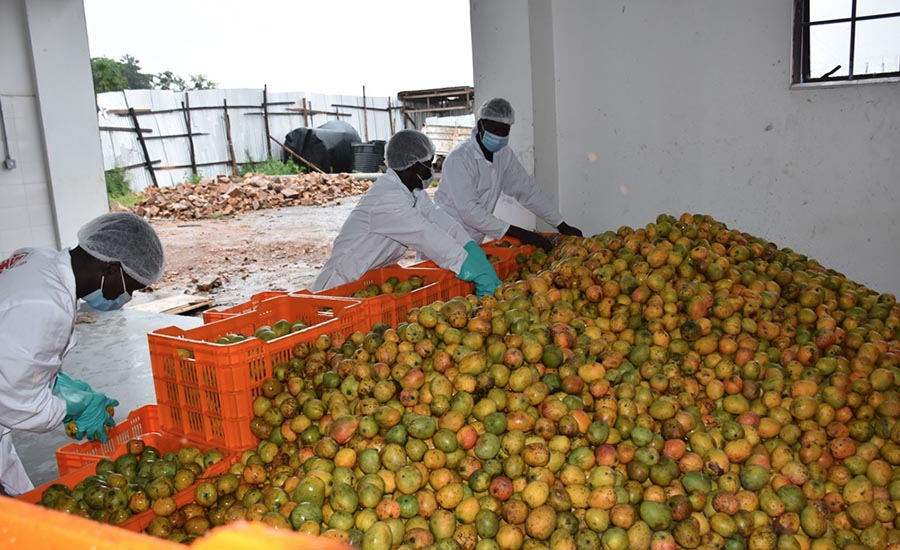 Tweeps have been debating on why the millions of fruits produced every farming season in Benue state has not generated Fruit Juice factories that would be exported out of the country to the world, instead of a situation where "8" out of every "10" containers that come into Nigeria return empty.
This debate is lovely, considering the fact that those arguing are doing so with the belief that they are propelling "new" initiatives, or that they are now more "woke."
This generation is bereft of history. And this is a very conscious assault on our psyche. The reason why Makurdi has not been blessed with a Fruit Juice Factory to produce Mango and other juices, is because, the rulers of Benue and Nigeria are in an ideological agreement with global capitalism never to produce on a massive scale.
These agreements have been signed on behalf of Nigerian rulers by General Ibrahim Babangida. He started the implementation of same through the Structural Adjustment Programs (SAP.)
Through SAP, Nigeria's almost a thousand industries were meant to be killed, transferred to private wealth, and hypnotized. The Textile Industry as at 1989 was employing over 250k Nigerians. It was killed. Nigerian Airways was competing with Emirates and Ethiopian lines, but it was sold off. Even Owena Holdings of the Old Ondo State that had Owena Bank; Motors; Ifon Ceramic; Okitipupa Oil Palm PLC; Araromi Obu Robber Estate; the unique and mighty Oluwa Glass Company; and others, were all strangulated. The World Bank and International Monetary Fund (IMF) are the monitoring agencies to continue to keep Nigeria on an Agberoism economy. This is why they took all the "major" candidates to Chatham House to go commit openly to neo-liberalism.
In Lagos, most of the industries created by Jakande's Ibile Holdings have been trashed. Same Ibile now handles LagRide which is obviously a third party arrangement with GAC motors and "private investors." Ikeja Industrial Estate which used to have thousands of workers, is now Ikeja Gospel Estate where people go to pray for work. Coordinated by Late Awolowo, Southwest used to have Oodua Investments. It's in a horrible state now as new generation governors have privatized same to DAWN which today is a mirage, and has no employment worth.
NorthWest used to have production collaboration with Peugeot Motors with Assembly Plants. Kano and Kaduna used to be industrial hubs, but privatisation has closed those factories. The reason why there are no Mango Juice factories in Makurdi, is why there is not government owned cement company in Okpella, Edo State. Only Rabiu and Dangote explore and exploit the resources there, while the state is kept starkly poor.
As it is today, the best performing airline is Ibom Air; owned by Akwa Ibom state. This unique effort has put to lie that terrible phrase that "government has no business in business."
I smiled when I read Rufai Oseni tweeting about no Billionaire employing over a million workers. When you employ, you pay workers and this reduce the gains. This is why private companies employ through casualization mostly.
This is why they prefer stealing off from the national purse and becoming overnight billionaires instead of doing real business. If Nigerians want a Mango Juice Factory in Makurdi, we must do away with this primitive Capitalist system that is making producers to just be consumers.
Those who chew the phrase "from consumption to production" must understand that it is an open call to fight the powers that be, one of whom is even the propagator of the same phrase as probably the largest importer in Nigeria.
Let me conclude here that we must rise and be ready to engage and defeat Deregulation and the Fuel Subsidy Removal. We must outrightly fight for the return to state production, massive subsidies, and the collective redistributing of collective wealth for collective ïnterests.
This means we must all accept that we need a different leader who is not capitalist. A socialist is needed to truly take the bull by horn, and return Nigeria into factory settings. By then, it will become a matter of democratic collective principle for both state and federal government to employ millions to turn the wasting millions of fruits in Benue and other states to at least a Mango Juice Factory in Makurdi!"