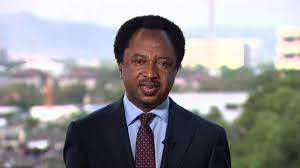 A former member of the Nigerian Senate and social critic, Shehu Sani says Muhammadu Buhari's government has entrapped the country with borrowing and billion naira contracts.
In a tweet thread today, Sani queried the rationale behind government's continued borrowing, increasing salaries and employment in the twilight of its tenure.
He noted that the actions of the Buhari Administration appeared to have been traps in the guise of niceties.
Recall that the tenure of Buhari's administration will come to an end on May 29, to usher in the administration of the President-elect, Asiwaju Bola Tinubu.