Troops of the Nigerian Army have rejoined the United Nations peacekeeping operations after pulling out due to insurgency ravaging the country.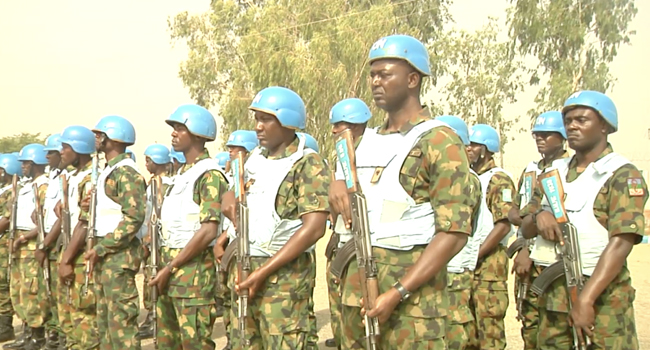 Nigeria had in 2013 withdrawn troops from UN missions in Mali and Sudan to beef up security in the country.
However, a statement by the Acting Head of Mission and Force Commander of the United Nations Interim Security Force for ABYEI, Major General Benjamin Sawyerr, said Nigeria was inducted back into the UN peacekeeping mission on Wednesday.
Prior to the induction, President Muhammadu Buhari Had Between, July 2021 and May 2022 deployed no fewer than 640 soldiers to Guinea Bissau and Gambia among others, despite the rising cases of insecurity across the country.