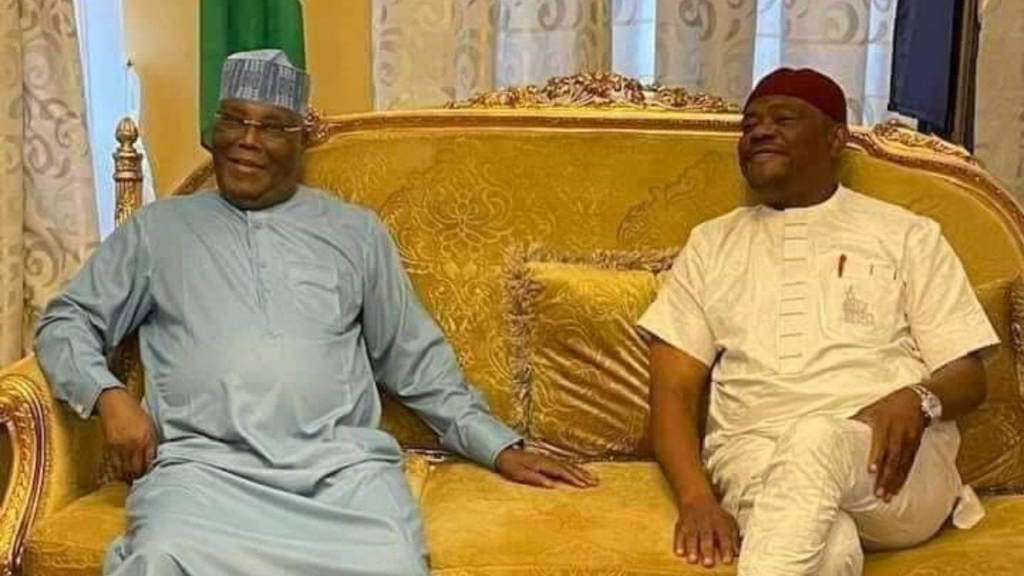 Governor Nyesom Wike of Rivers, Thursday, taunted the Peoples Democratic Party, insisting that he placed national interests over party interests.
Wike, speaking at the commissioning of another road in Ikwerre Local Government Area said he remains an avowed apostle of power rotation to the south, hence, his decision not to support his party's candidate from the North, Atiku Abubakar.
Wike who demanded the resignation of the Party's Chairman, Iyorchia Ayu also threatened to chase out people who occupied major positions but contributed to the fall of the party.
Key Statement:  "These people left our party in 2014-2015, our party lost; again they came back, our party has lost again.
"They have destroyed our party. We are going to chase them away from our party. They have no role to play for our party."
Background: In 2014, former Vice President, Atiku Abubakar resigned from the PDP, following a fallout with former President, Goodluck Jonathan.