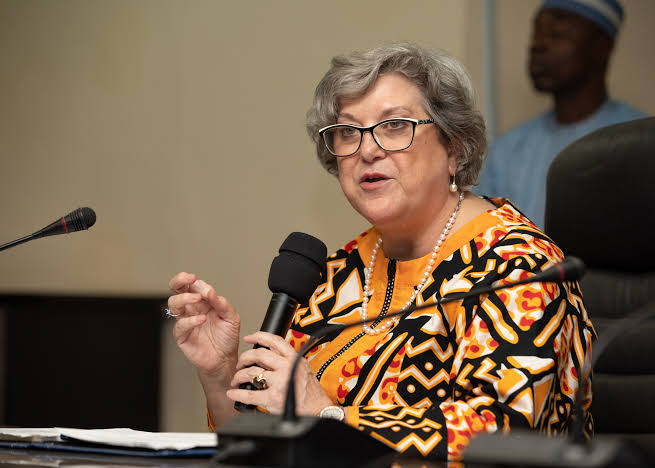 The United States has issued its verdict on the February 25 elections in Nigeria, noting that it failed to meet the expectations of Nigerians.
This was contained in a statement issued on Sunday by the US Ambassador to Nigeria, Mary Beth Leonard.
Key Statement: "It is clear that the electoral process as a whole on February 25 failed to meet Nigerians' expectations," the US Ambassador stated.
"As I said numerous times prior to the elections, Nigeria has accomplished much in just the two-plus decades since the return to democracy, and a gradual improvement in the quality of its elections in that time constitutes one of those accomplishments.
"The people of Nigeria demonstrated their dedication to democracy on February 25, but there are many angry and frustrated Nigerians as well as many who are celebrating victories they believe were hard-fought and well-earned.
The statement comes days after the Independent National Electoral Commission announced Bola Tinubu of the All Progressives Congress who polled 8,794,726 votes as Winner of Presidential election.
He defeated Atiku Abubakar who got 6,984,520 votes, while the candidate of the Labour Party (LP), Peter Obi, got 6,101,533.