Former Governor Ibikunle Amosun who is a member of the all progressives congress today campaigned openly for the governorship candidate of the African Democratic Congress in the state, Biyi Otegbeye.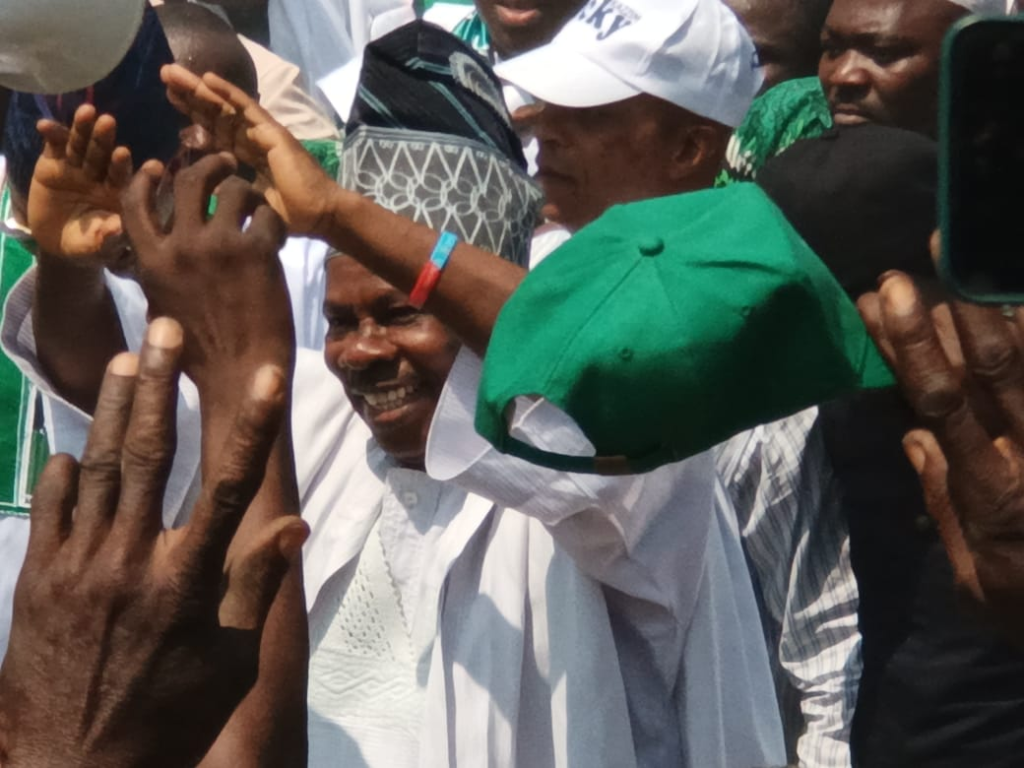 Otegbeye, flagged off his campaign at the Ake Palace Square, Amosun stormed the venue at minutes later to the chagrin of many at the event.
Amosun had earlier said he would support the APC presidential candidate, Bola Tinubu, for the presidency but would support Otegbeye for governor.
Though the former governor was absent when Tinubu visited Abeokuta last week, he is, however, the cynosure of all eyes at the ADC rally today.