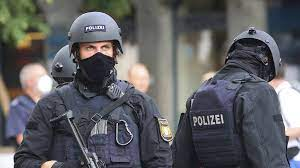 In Germany, one person has been arrested on suspicion of treason for alleged involvement in a scheme to pass intelligence to Russia.
The man, named only as Arthur E, was arrested at Munich airport with the help of Federal Bureau of Intelligence operatives.
He's thought to be linked to a German Foreign Intelligence Service (BND) employee who was arrested in december for allegedly spying for Russia.
While prosecutors have said Arthur E does not work for the intelligence services, he is believed to have passed on information from his acquaintance who has been arrested, thereby making him an alleged accomplice to treason.