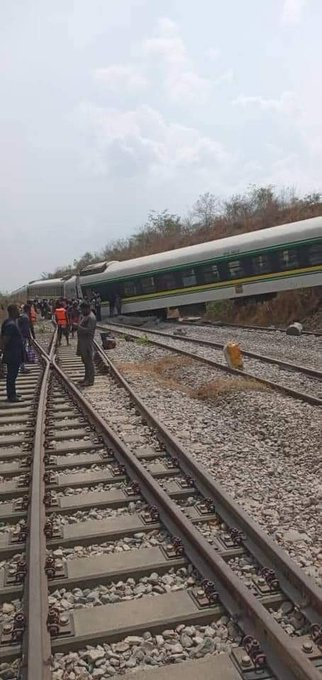 The Nigerian Railway Corporation has suspended train services along the Warri- Itakpe axis.
The decision comes hours after reports emerged that several passengers were stranded after a train derailed.
Confirming the suspension of services, Coordinator Warri Itakpe Train Service, Sanni Abdulganiyu, disclosed that the Warri Itakpe Train WITS 01 derailed at km 30 Ajaokuta-Itakpe section of the track at about 12:30pm on Sunday, adding that no casualty was recorded.
The message further stated that the cause of the derailment was yet to be ascertained, noting that all 148 passengers and 30 crew members were evacuated successfully.
Abdulganiyu however noted that the cause of the derailment is yet to be determined.