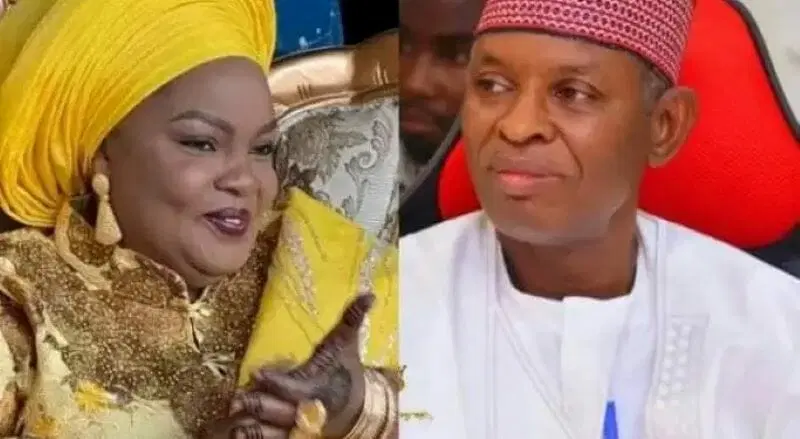 The New Nigeria Peoples Party (NNPP) has provided further proof that its entourage was attacked by operatives of the Department of State Service (DSS) at the VIP lounge of the Mallam Aminu Kano International Airport in Kano.
Recall that Aisha Bichi, wife of the director-general of the DSS ordered the arrest of Abba Yusuf, the New Nigeria Peoples Party governorship candidate in Kano as well as boarding a Max Air flight from Kano to Abuja on Sunday night as a result of an altercation between the two.
In a health report obtained by Veonewsng, it was learnt that one of those attacked by the DSS operatives identified as Garba Kilo suffered ear and facial injuries.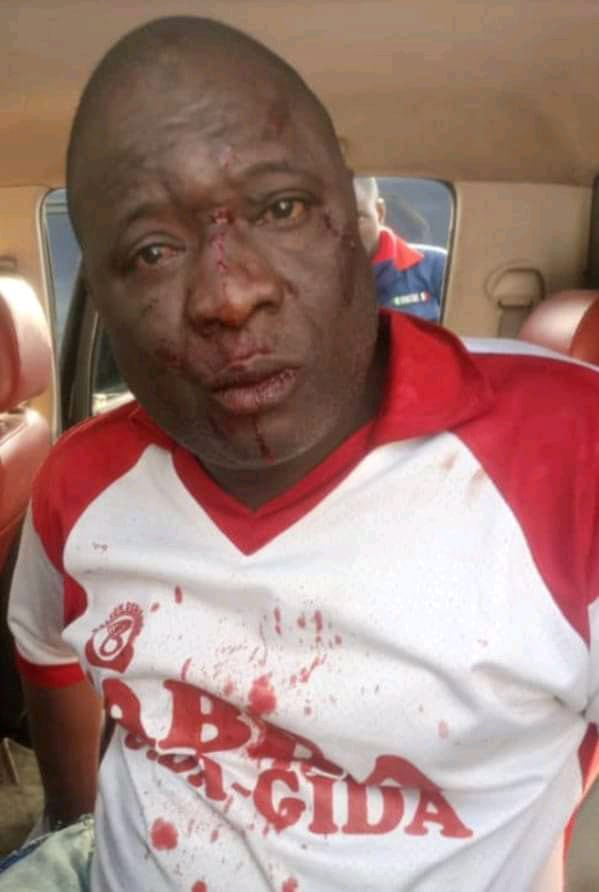 The health report issued by the Armed Forces Specialist Hospital and dated 8 January, 2023 showed that kilo suffered "ear injury through assault".
Kilo is currently responding to treatment.
DSS Reacts
In its response to the incident, the DSS said it had uncovered plans by some politicians and disgruntled elements within and outside the government to sponsor smear campaigns to tarnish the image of the agency.
The Agency's Spokesperson, Peter Afunanya alleged that some mischief makers were recruiting unnamed Civil Society and Non-Governmental Organizations to stage rallies, road-shows and press conferences to discredit the agency and its director.
Afunanya argued that no amount of intimidation, harassment and blackmail will deter the agency from discharging its duties, maintaining that it would not idly watch as unscrupulous elements undermine the service and its leadership.
How the Altercation Began
Veonewsng gathered that the crisis began at the gate of the VIP lounge of the Kano Airport when the motorcade of the NNPP Governorship candidate, Abba caused traffic, briefly delaying Mrs Bichi's convoy from gaining passage into the controlled area.
This reportedly angered Mrs Bichi as her security guards started beating up people and hitting vehicles for "disrespecting Madam".
Witnesses said as the dust began to settle, the NNPP candidate went into the lounge to meet her, being his wife's friend, and complained about the personnel's untoward behaviour.
"No sooner had Abba approached her than she began raining insults on him.
It was further gathered that the crisis worsened when she sighted Kilo, filming the altercation with his phone.
The witness continued: "As she saw Kilo taking a video, she immediately ordered the personnel to kill him, saying 'kill him, and nothing will happen.'
That was when he was beaten and hit in the ear.