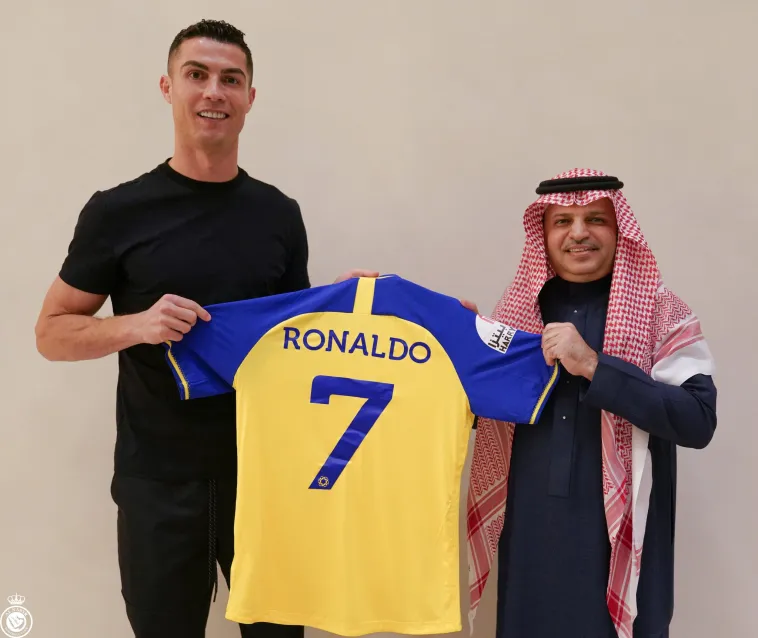 Former Manchester United and Real Madrid forward Cristiano Ronaldo has joined Saudi Arabia club, Al Nassr.
According to famous football journalist, Fabrizio Romano, the contract is valid until 2025
Fabrizio in a tweet on Friday wrote "OFFICIAL: Cristiano Ronaldo joins Al Nassr, here we go! Contract valid until 2025 #Ronaldo.
The club statement reads "History in the making. This is a signing that will not only inspire our club to achieve even greater success but inspire our league, our nation and future generations, boys and girls to be the best version of themselves".
Part of his role as an ambassador will be to help Saudi Arabia's joint bid with Egypt and Greece to host the 2030 World Cup, it has been claimed.
He joins arch rival Lionel Messi in taking up a promotional position with the gulf nation, which has faced criticism for its human rights record, as well as crackdowns on women's rights activists, LGBTQ+ people and those who speak out against the rule of Crown Prince Mohammed bin Salman.
Ronaldo left United in November in an acrimonious departure following his controversial interview with Morgan.