In March 2022, President Muhammadu Buhari commissioned the newly built international terminal of the Murtala Muhammed Airport, Lagos.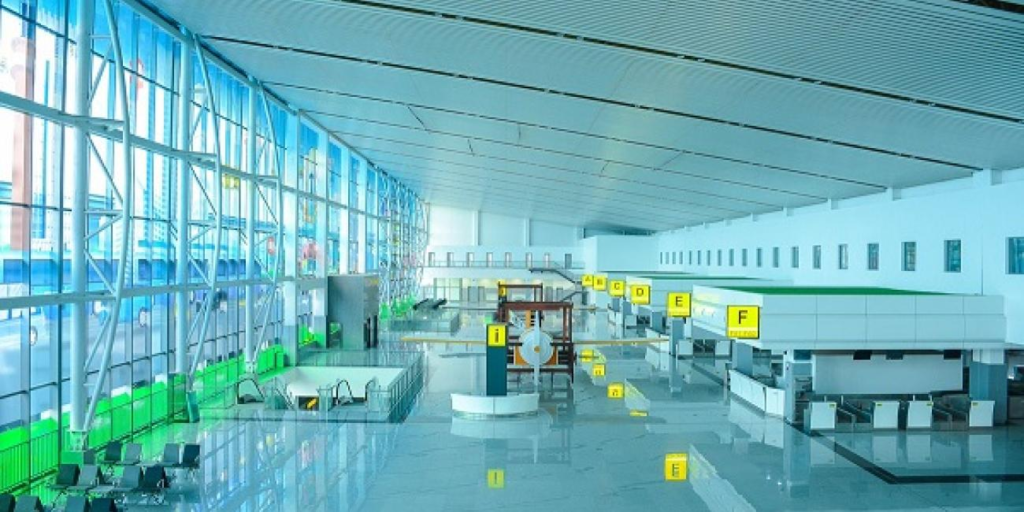 The facility comprises 66 check-in counters, censored conveyor belt, seven jet bridges, 10 ultra-modern cooling systems, heat extraction in the baggage hall and is expected to process 14 million passengers annually.
14 million passengers – this projection, according to the Minister of Information and Culture, Lai Mohammed is intended to generate 10,000 direct and indirect job opportunities.
But months after the opening of the terminal valued at $100m, the several flaws of the project have discouraged its use by International Air operators.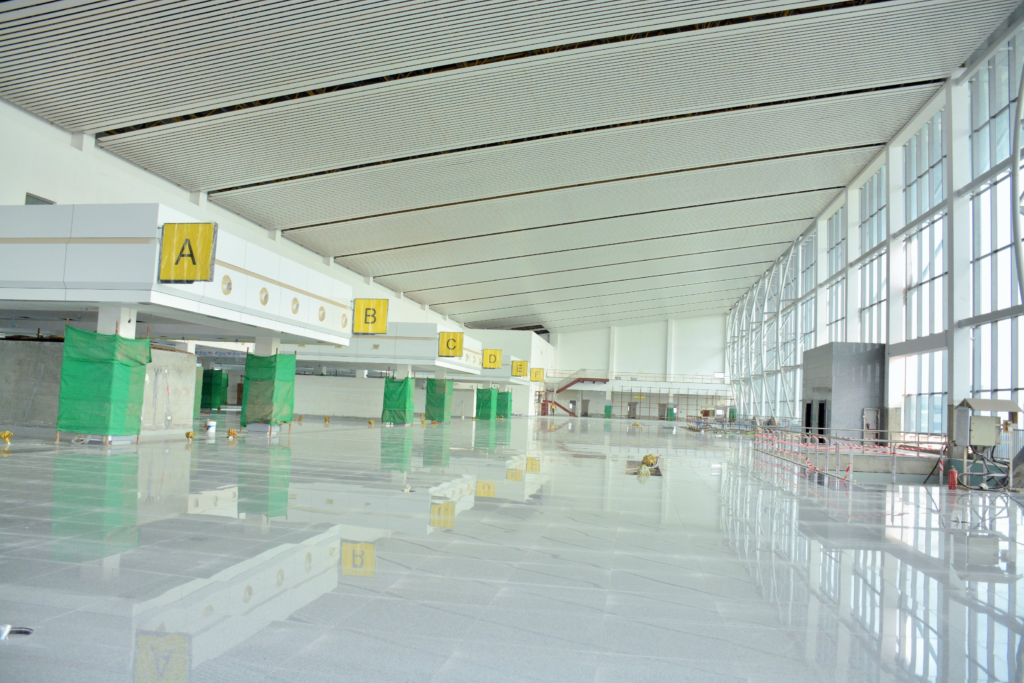 A check by VeoNewsng shows that over 20 carriers have refused to use the edifice despite entreaties by the Federal Airports Authority of Nigeria (FAAN).
One of the major concerns is that it lacks the right packing space for wide-body aircraft such as Boeing 787 Dreamliner, 747 and Airbus A380 that are common in international operations.
VeoNewsng also learnt there were design flaws relating to its apron placement.
This design flaw resulted in the delay of the project as well as demolition of several buildings including the regional office of the Accident Investigation Bureau Nigeria (AIB-N).
However over five billion naira is required to demolish surrounding buildings and make further space for the terminal.
But Nigeria does not have the luxury anymore of sinking huge foreign loans into flawed mega projects and with the intent of the new terminal partially defeated – time and reality beckons on government to figure how best to fix this problem.
So, with the over two percent interest rate on the $100m sunk into the Lagos terminal project counting – the question to ask is how will the government remedy the situation and get more carriers to use it?