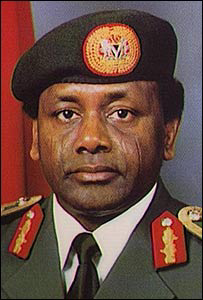 The US Department of Justice has transferred over $20.6m to the Federal Government in line with an
August 23 agreement between the governments to repatriate assets looted by late military leader, General Sani Abacha and his co-conspirators.
According to a statement published on the DoJ website, the repatriation brings the total amount forfeited and returned by the US in this case to approximately $332.4m.
In 2020, the department repatriated over $311.7m of the forfeited assets that had been located in the Bailiwick of Jersey.
Last year, the United Kingdom enforced the US judgment against the additional $20.6m.
In 2014, a judgment was entered in the District of Columbia ordering the forfeiture of approximately $500m located in accounts around the world, as the result of a civil forfeiture complaint for more than $625m traceable to money laundering involving the proceeds of Abacha's corruption.
The forfeited assets represent corrupt monies laundered during and after the military regime of Abacha, who became Head of State through a military coup on November 17, 1993, and held that position until his death on June 8, 1998.
The complaint filed in the case alleged that Abacha, his son Mohammed, their associate, Abubakar Bagudu, now Kebbi State Governor, and others, embezzled, misappropriated, and extorted billions of dollars from the government coffers and others, and then laundered their criminal proceeds through US financial institutions and transactions.