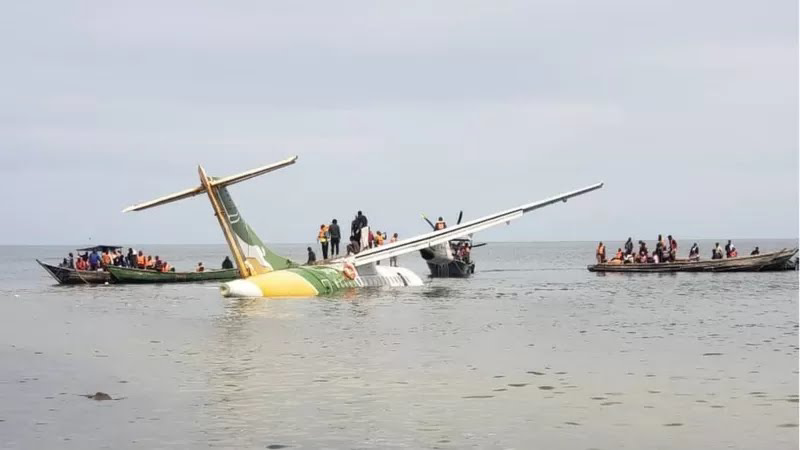 No less than 19 people were killed on Sunday when a plane crashed into Lake Victoria in Bukoba in Tanzania's Kagera region.
The plane was flying from Das es Salaam to Bukoba via Mwanza.
Reports indicate that Twenty-six of the 43 people on board the Precision Air flight were initially rescued and sent to hospital.
At the time of filing this report, rescue workers and local fishermen were trying to rescue others still trapped.
President Samia Suluhu Hassan has expressed her condolences to those affected and called for calm as the rescue operation continues.