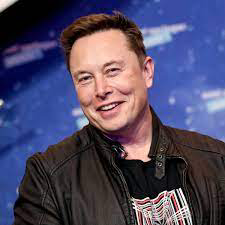 Tesla Boss, Elon Musk may have completed his $44bn takeover of Twitter, taking control of the company and firing several of the top executives including CEO Parag Agrawal.
Although both sides have not confirmed the takeover, Musk tweeted in the early hours of Friday, "the bird is freed", referencing the logo of the company.
However, several outlets are reporting that the takeover has been completed and Musk has proceeded to fire several senior figures, including chief executive Agrawal, the chief financial officer, Ned Segal and the head of legal policy, trust and safety, Vijaya Gadde.
Gadde, the head of legal, policy and trust at the company played a central role in Twitter's decision to ban controversial US Ex-president, Donald Trump with CEO Jack Dorsey vacationing on a private island at the time.
Musk has condemned the move saying, "I do think that it was not correct to ban Donald Trump.
"I think that was a mistake because it alienated a large part of the country and did not ultimately result in Donald Trump not having a voice."