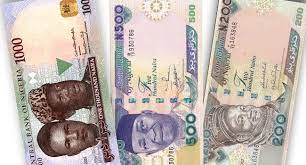 The Central Bank Governor, Godwin Emefiele, has announced plans to release newly designed 200 Naira, 500 Naira and 1000 Naira notes by December 15, 2021.
Emefiele, who announced this at a press briefing in Abuja, said the action was taken in order to take control of the currency in circulation.
CBN Governor, Godwin Emefiele, Who Made The Disclosure At A Media Briefing Of The Monetary Policy Council In Abuja, Pointed Out That The Move Was To Retrieve Huge Funds Outside The Banks.
The CBN boss said Nigerians have until December 31 to return the old notes so that the apex bank can take out the old notes from circulation.
Emefiele lamented a situation whereby naira notes had doubled in circulation in Nigeria between 2015 and now, stressing that the bank will now take control of the naira in circulation.
Emefiele said he has since secured the approval of President Muhammadu Buhari and other stakeholders to make the move.