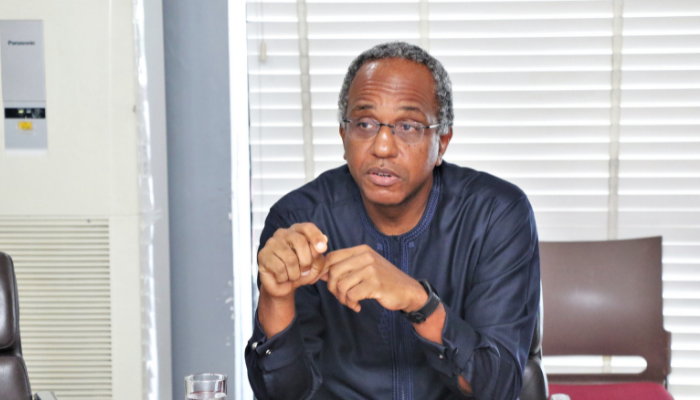 The Governorship Candidate of the African Democratic Congress in Lagos State, Mr Funsho Doherty says says governance in Lagos has been tainted by lack of transparency and accountability.
Doherty in a chat with VeoNewsng, implied that succeeding governments in Lagos had failed to deliver on the dividends of democracy because it has not served public interest.
He added, "if you're borrowing, your degree of transparency and Accountability has to be far greater. If you're spending money and you're not spending efficiently or in public interest or spending in a self serving manner, that money will never be enough and you'll continue to borrow…. and that's a large part of the problem that we face."
He added that "if you're driven by selfish interests, the decisions that you will take will not be in public interest."
He referenced how governments in some states in Nigeria had resorted to building new primary health care centres instead of equipping the existing ones.
That, he explained, was defined by selfish interests.
The ADC Candidate assured that he will provide transparency and integrity especially in the contracting processes for infrastructural development in the state.
He also assured that primary healthcare remains a core part of his plans if elected and he would provide incentives to ensure that people trust the centres to make them effective and fully functional.