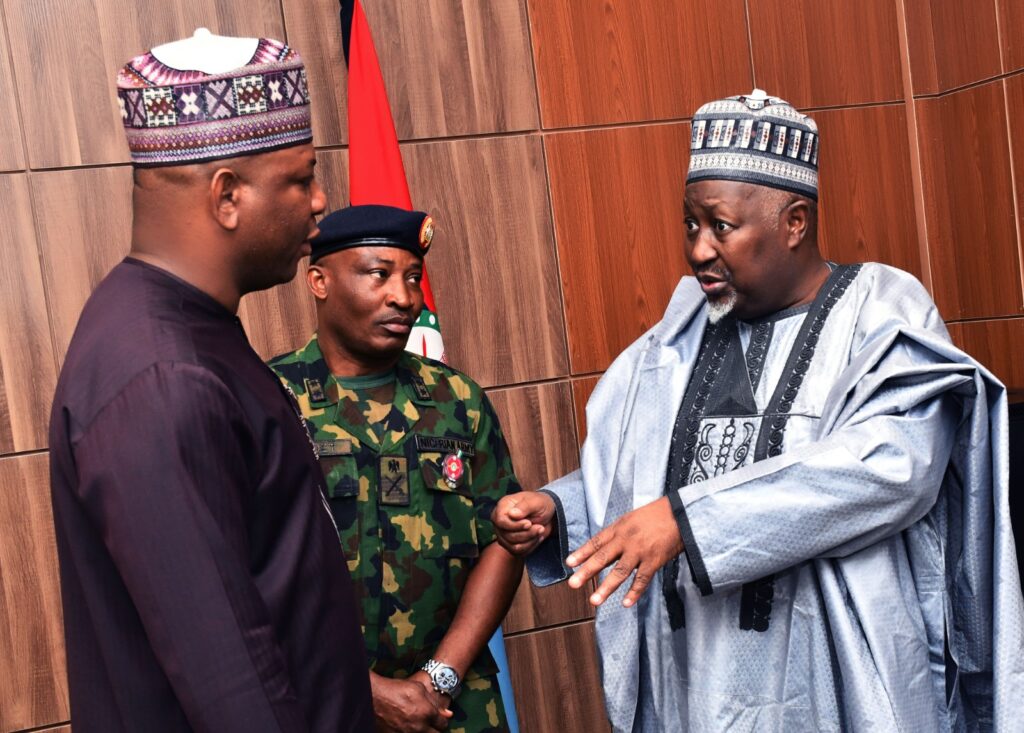 The Minister of Defence Mohammed Badaru says the administration of President Bola Tinubu will revitalize and reposition Ajaokuta Steel Company to produce military hardware to support the fight against insecurity in the country.
The minister disclosed this when he received the Minister of Steel Development, Shuaibu Audu and the Managing Director of Ajaokuta Steel Company, Sumaila Abdul Akaba, at his office in Abuja.
Badaru said that Ajaokuta Steel Company was known for the local production of military hardware and that there was a need to partner with Ministry of Steel Development because steel 90 per cent of what is required for the production of military hardware.
He locally produced military hardware instead of foreign production would boost the nation's fight against insurgency and other related crimes, directing that a technical Committee be set up to determine what to produce, the raw materials to use, cost of reviving the production center as well as sources of funding,
The minister also urged the Permanent Secretary, Director- General of Defense Industries Corporation of Nigeria, DICON, and the Managing- Director of Ajaokuta Steel Company as members of the Technical Committee to work vigorously and ambitiously on the way forward in two weeks.