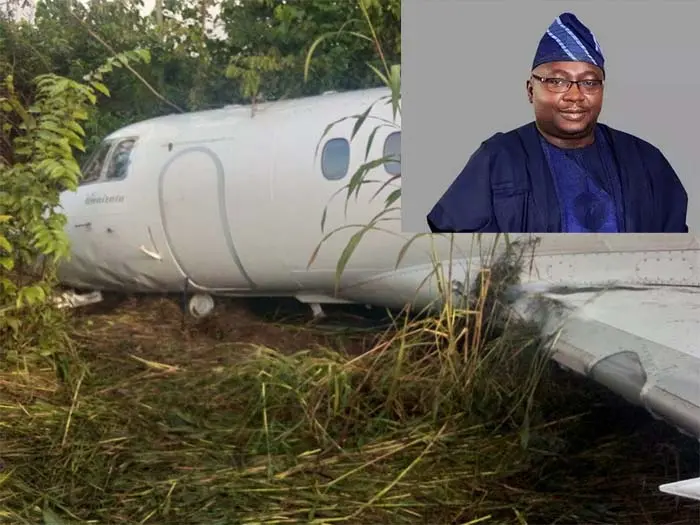 Minister of Power, Adebayo Adelabu says he is in good spirits following Friday's incident near the Ladoke Akintola Airport in Ibadan, Oyo State.
A private aircraft that had the minister and some of his aides crash-landed near the airport late Friday evening.
A source close to the minister told newsmen in Ibadan that Adelabu was in good spirits and not perturbed by the incident.
"The Minister feels the incident is not something to worry about. It was actually a minor thing, and that is how he has taken it," an aide of the minister, who asked to stay anonymous, said.
He further said the Minister was particularly not worried by the incident because it did not involve any of the passengers leaving with any injuries.
"Everyone on board the aircraft when the incident happened actually alighted without any problem, and we have no cause to worry," the aide said.