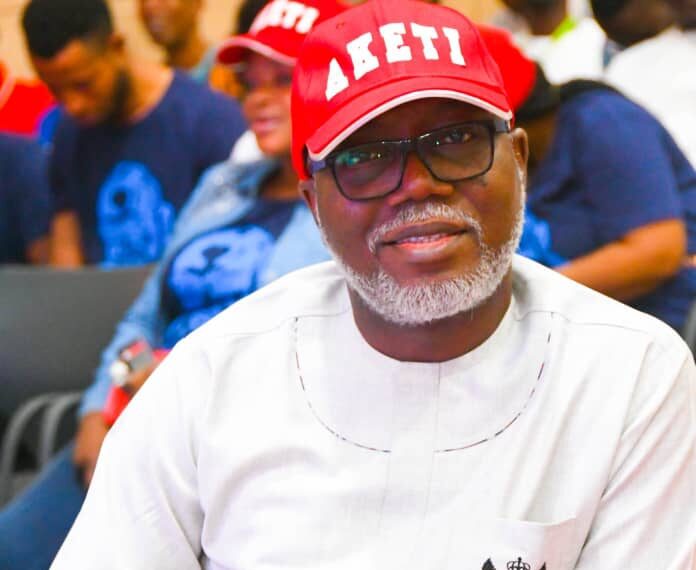 Members of the Ondo state House of Assembly have petitioned the National Judicial Council (NJC) over a Federal High Court order restraining them from performing their functions as an arm of government.
They described the ex-parte granted by the court on the 26th September 2023, restraining the Assembly from impeaching the Ondo State Deputy Governor, Lucky Aiyedatiwa, as unconstitutional.
In a petition addressed to the National Judicial Council (NJC) and signed by the Speaker of the House, Olamide Oladiji, it accused Justice Emeka Nwite, who granted the order for allegedly compromising his office and violating the constitution of the Federal Republic of Nigeria.
The house, however, resolved that Justice Emeka Nwite should be investigated for abuse of ex parte injunction and/or his office to gratify the Ondo State Deputy-Governor, and if found liable, the National Judicial Council should mete out the appropriate sanction against him as required by the dictates of judicial fidelity.