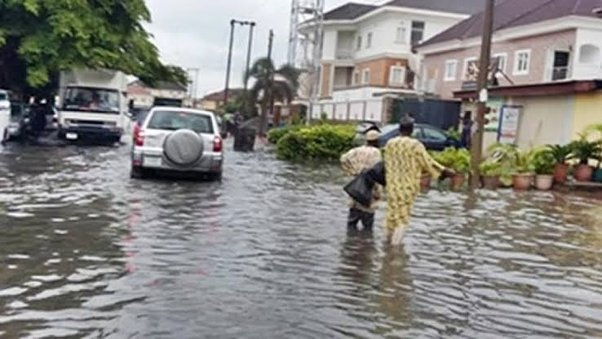 The Lagos State Commissioner for the Environment and Water Resources, Tokunbo Wahab has approved the reopening of the Alayabiagba Market in Ajegunle after adherence to all contravened laws which earlier caused the closure of the market.
He highlighted some of the contravention that were addressed to include a placement of Double Dino Bin within the market as well as erection of fence at the entrance of the market.
Wahab said Government will further ensure sustainability of all sanitation guiding the establishment of markets spaces urging traders in the market to respect the environment and ensure proper waste disposal at all time.
"We must stop littering our market with wastes, segregate and bag our wastes and always patronize PSP operators, stoping illegal dumpsites on road medians, kerbs, open spaces, and road setbacks and start policing our environment "he emphasized.
Earlier in the day, the Commissioner  who visited the  Lekki axis where many human contraventions were discovered resulting from construction work in the area, warned that the Ministry alongside other relevant agencies will ensure the seal up of all commercial buildings houses on  Admiralty way for contravention of Environmental Laws.
He said the poor state of the drainage system management by these commercial buildings had seriously affected the road networks in Lekki axis despite the continuous rehabilitation of the roads by the State Government.