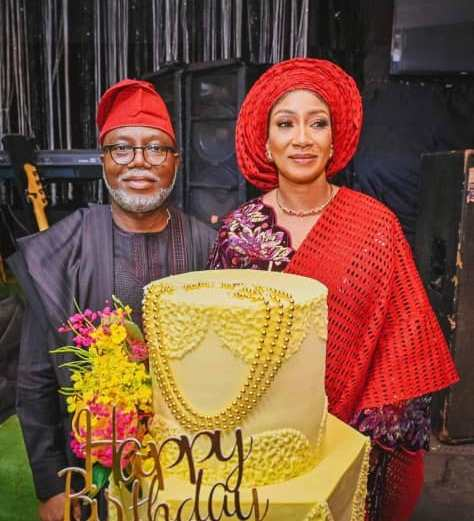 A group, Society for Women Empowerment (SWE) has accused the deputy governor of Ondo state Lucky Ayedatiwa of assaulting his wife, Oluwaseun twice in the last four months.
National Coordinator of the group, Mrs Damilola Charles, in a statement made available to newsmen in Akure, weekend accused the deputy governor of repeatedly beating his wife in the presence of his staff and friends.
The group said the situation forced the deputy Governor's wife to flee Nigeria for the United Kingdom.
The statement partly reads: "It is unacceptable that a deputy governor would physically assault his wife and inflicted grievous bodily injuries on her.
"It is equally disturbing that the deputy governor would perpetrate this crime against humanity and womanhood and attempt to cover it up.
The group called on the First Lady of the State, Mrs Betty Anyanwu Akeredolu, and the Commissioner for Women Affairs and Social Development to investigate the ugly incident.
It also gave the deputy governor seven days ultimatum to come clean and apologise to his wife publicly.
But while reacting to the allegation, the Chief Press Secretary to the deputy governor, Kenneth Odusola, told newsmen that family matters should be left for family.
Odusola said," I don't look at family matters, so I don't know about any domestic violence.
He added that " Whoever may have talked to you or given you information should go and get his facts and not from me because I am not employed by a family and I don't get involved