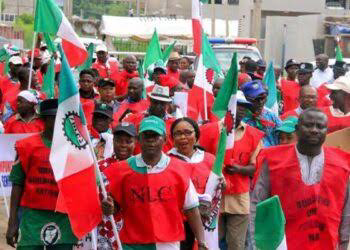 Barring any intervention, the Nigeria Labour Congress, NLC, in Abia State will on Tuesday resume its indefinite strike which it suspended two months ago.

In a statement signed by the Secretary of NLC in Abia, Emma Alozie, the organized labour said it was re-starting its indefinite strike which was suspended earlier in the year.

The NLC mandated all industrial unions, including those in the local government areas to withdraw their services to the Abia State government after midnight and mobilize their members for the indefinite strike.

No less than six months' salary and pension arrears are owed core civil servants while over 30 months' salary and pension arrears to other public workers in the state.