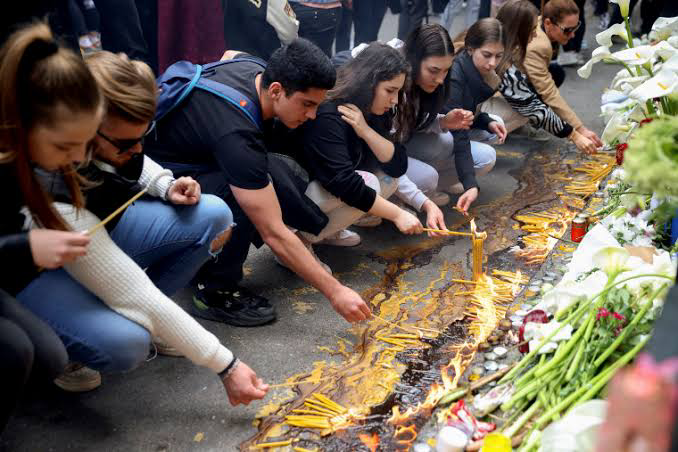 The interior ministry in Serbia says a suspect has been arrested over his role in a mass shooting that claimed eight lives and left 14 injured.
The Ministry, in a statement, claimed gunman fired an automatic weapon from a moving vehicle near a village 60 kilometres south of Belgrade while trying to evade a police officer.
The incident which has prompted conversations around tighter gun control comes after a boy killed nine people at a Belgrade school on Wednesday, Serbia's worst shooting in years.
Mass shootings are extremely rare in Serbia, which has very strict gun laws, but gun ownership in the country is among the highest in Europe.