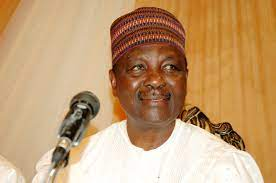 Ahead of the commencement of hearing at the Presidential Election Petition Tribunal, former Head of State, Yakubu Gowon has appealed to Nigerians to accept the decisions of the court as final.
Gowon also urged Nigerians to allow the courts do its work without interference, as the judiciary plays a pivotal role in the unity of the country.
The former Head of State spoke at a symposium in honour of a one-time Justice of the Supreme Court, Justice Chike Idigbe.
Candidate of the ruling All Progressives Congress, Bola Tinubu polled 8.8 million votes to defeat Atiku Abubakar of the Peoples Democratic Party (PDP) who scored 6.9 million votes, Peter Obi of the Labour Party (LP) who polled 6.1 million votes and 15 others.
But Atiku and Obi, in separate suits are asking the tribunal to annul the election, invalidate the candidature of the President-elect or declare them the winners of the polls.