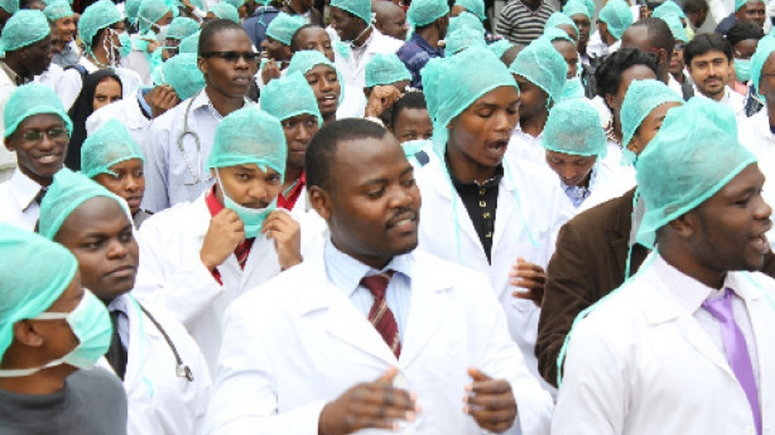 Last week, medical students and practitioners were thrown into a fit of rage over the Medical and Dental Practitioners Act (Amendment) Bill, 2022, currently being considered by the Nigerian National Assembly.
The key provision of the bill seeks to make it compulsory for graduates in medical and dental fields to work in Nigeria for five years before being granted a full license.
Without mincing words, the proposed provision is a clear violation of the fundamental human rights of medical and dental professionals as enshrined in the Nigerian Constitution and international human rights law.
The bill is no different from a "slave trade" bill intended to compel medical and dental professionals to work in Nigeria against their will, which is a gross violation of their rights.
This provision is not only draconian but also retrogressive and the wide range of criticism it has received is evident that it is in no way reflective of how the people would want government to revamp the health sector.
The sponsor of the bill, Ganiyu Johnson, claims that the move was to check the mass exodus of medical professionals from the country. But this argument is flawed and reflects a lack of understanding of the root causes of the problem.
I have visited several public health institutions and interacted with several health practitioners and I can confirm that the decision of several health practitioners and other professionals to flee Nigeria for other countries is not due to a lack of patriotism or commitment to the country.
Unfortunately, it is a consequence of the dire conditions under which these professionals have to work in Nigeria. Poor remuneration, lack of infrastructure and equipment, inadequate training and development opportunities, and rampant corruption are just a few of the reasons why many medical professionals choose to seek greener pastures abroad.
Hence, this proposed amendment is counterproductive as it would discourage young people from pursuing careers in medicine and dentistry in Nigeria. It would also discourage the retinue of medical students abroad, who often have the required exposure to bring their wealth of knowledge and serve their father's land.
The proposed provision in the bill is particularly annoying in light of the gross unseriousness of the Nigerian government in dealing with unresolved demands with resident doctors and other health professionals such as irregularities in the new circular on upward review of Medical Residency Training Fund (MRTF), outstanding payment of arrears of new hazard allowance, non-payment of skipping arrears for 2014, 2015 and 2016, non-payment of consequential adjustment of minimum wage among others.

For instance, how do you keep doctors working in states like Abia, Imo, Ondo, Ekiti and Gombe States where those currently there are being owed several months of unpaid salaries?
The government's failure to address these issues shows a lack of commitment to the welfare of medical professionals and public health and the sector itself. It is hypocritical to propose a provision that seeks to force medical and dental professionals to work in Nigeria for five years while at the same time failing to provide the necessary support and incentives to retain these professionals.
I have also read arguments of those who say Nigerian doctors should show more commitment since they enjoyed subsidised tuition. Perhaps, Reps Ganiyu would have done better to ask for an increase in medical tuition fees and outline a soft sell payment plan rather than this current provision.
I have also wondered if Ganiyu and others who support the bill would be willing to pass bills restricting public office holders from travelling outside Nigeria for medical treatment.
Shioor!