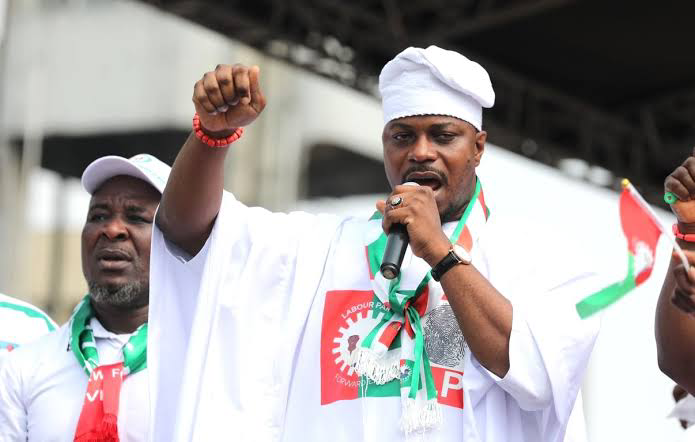 The Candidate of the Labour Party in Lagos State, Gbadebo Rhodes-Vivour has vowed to challenge Saturday's Governorship election.
Featuring in a televised interview, Gbadebo accused the Independent National Electoral Commission of colluding with the ruling All Progressives Congress to manipulate results in some polling units.
Acknowledging widespread infractions, the Labour Party Candidate noted that his situation room had identified altered results from some polling units which were uploaded on IREV as original copies as well as House of Assembly election results substituted for the governorship on the viewing portal.
He subsequently insisted that he would not acknowledge defeat and will not congratulate Governor Babajide Sanwo-Olu if he's declared winner.
"I will never call Babajide Sanwo-Olu to congratulate for this sham of an election. This election that has already set the precedence for war in the next election," Rhodes-Vivour said.
So far results of 19 Council Areas have been announced by INEC with Sanwo-Olu having 736, 161 of votes cast, Gbadebo Rhodes-Vivour of the Labour Party with 292, 362 and Olajide Adediran of the Peoples Democratic Party with 60, 981.