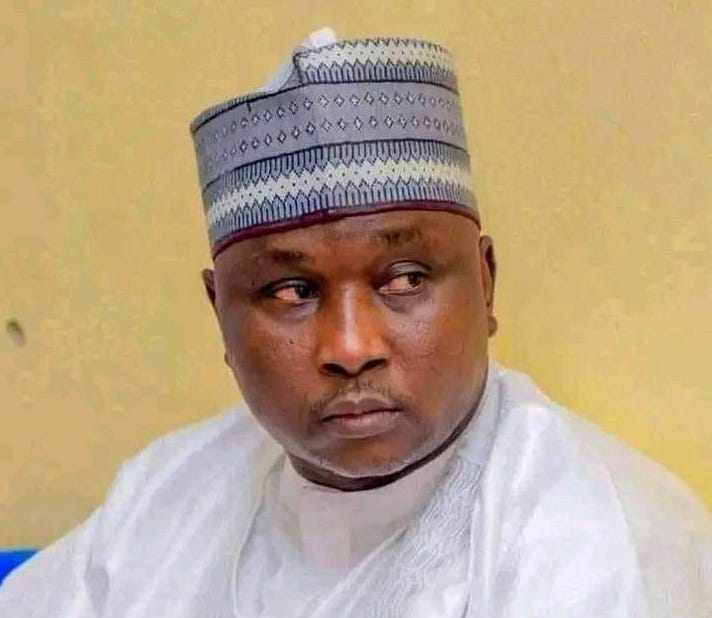 Majority Leader of the House of Representatives, Alhassan Ado Doguwa, has been arrested by the police for his alleged role in the killing of several persons and burning of the secretariat of New Nigeria People's Party (NNPP) during the just concluded poll.
The police had confirmed that at least three persons were killed when the campaign secretariat of the NNPP in Tudunwada was set ablaze.
Two persons were burnt to death during the crisis that broke out during the collation of the results of Doguwa/Tudunwada House of Representatives election, which Doguwa was eventually declared to have won.
According to Daily Trust, A credible source in the police formation claimed Doguwa was picked up at the Malam Aminu Kano International Airport while about boarding a flight to Abuja.
The source said that the report from the police leadership in Tudunwada stated that Doguwa personally led the thugs that set ablaze the NNPP secretariat where at least two persons were burnt to death.
Earlier, Doguwa had in a press briefing with journalists denied any culpability and said he learnt that the police were looking for him but he had not received any formal invitation.
He also denied allegations that he shot at several individuals in the fracas that broke out, saying he does not own a gun neither does he know how to fire one.
He, however, said the crisis started when NNPP supporters came with the mindset of burning the INEC office and were repelled by supporters of APC.