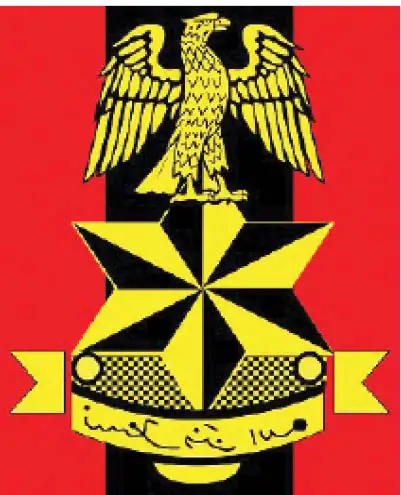 The Nigerian Army says it has handed over the policeman allegedly responsible for the death of a Soldier to the Lagos State Police Command for further investigation and subsequent prosecution.
Recall that a report on Wednesday indicated that a soldier attached to the 81 division of Nigerian Army was allegedly killed by a policeman in Odoguyan Area of Lagos.
The policeman reportedly relocated to Ogijo Police Station in Ogun State.
However, Soldiers reportedly regrouped and stormed the station where the policeman was picked up and burnt.
But the Army, in a statement signed by the 81 Division Nigerian Army, Deputy Director Of Public Relations, Lt.-Col. Olabisi Ayeni, said the suspect was arrested and kept in military custody for his safety and subsequently handed over to the Nigeria Police for prosecution.
Ayeni, however, denied the burning of the station by soldiers, saying it was angry mob who witnessed the unfortunate incident that took advantage of the situation to attack the police station in the community.