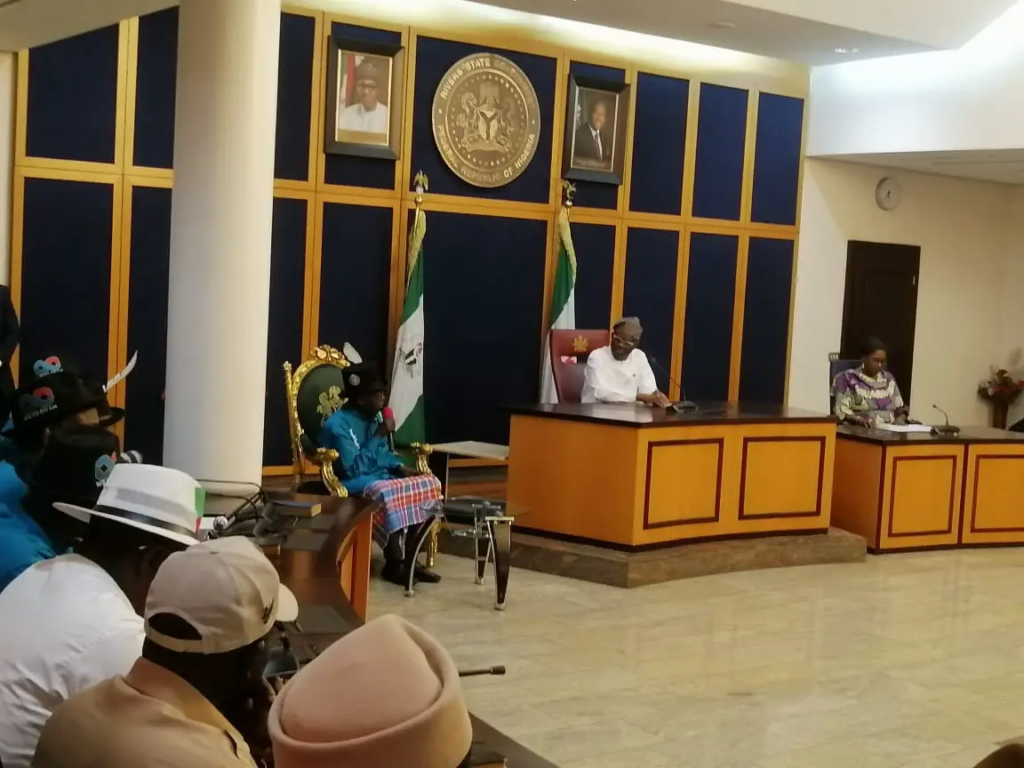 Presidential Candidate of the All Progressives Candidate, Bola Tinubu, on Wednesday visited Governor Nyesom Wike of Rivers State at the Government House, Port Harcourt, after his campaign in Rivers on Wednesday.
Governor Wike who is a part of the G5 aggrieved governors of the Peoples Democratic Party who have refused to campaign for former Vice-President Atiku Abubakar, the party's presidential candidate.
While Atiku canceled his campaign in Rivers after a series of controversy, Tinubu got the campaign venue free of charge, according to reports.
The details of the meeting between the two remain sketchy, howbeit, the duo have been rumoured to have had several meetings to work out a political partnership.
Meanwhile, former minister of transportation, Rotimi Amaechi was notably absent at the party's rally.
Amaechi, who is the APC leader in the state, came second in the APC Presidential Primaries won by Tinubu and his absence today and at previous rallies have fuelled speculations that all is not well between him and the APC presidential candidate.
The State Publicity Secretary of APC, Darlington Nwauju, said that the former Minister could not attend the rally because he was busy with academic programmes.
"If you are not aware, the former Transportation Minister is a Law school student and is attending to his academics. But you must also know that Amaechi is firmly in charge of the APC structure in Rivers State," he stated.
Some allies of Amaechi have frowned at Tinubu's romance with Wike, estranged ally of the former minister.