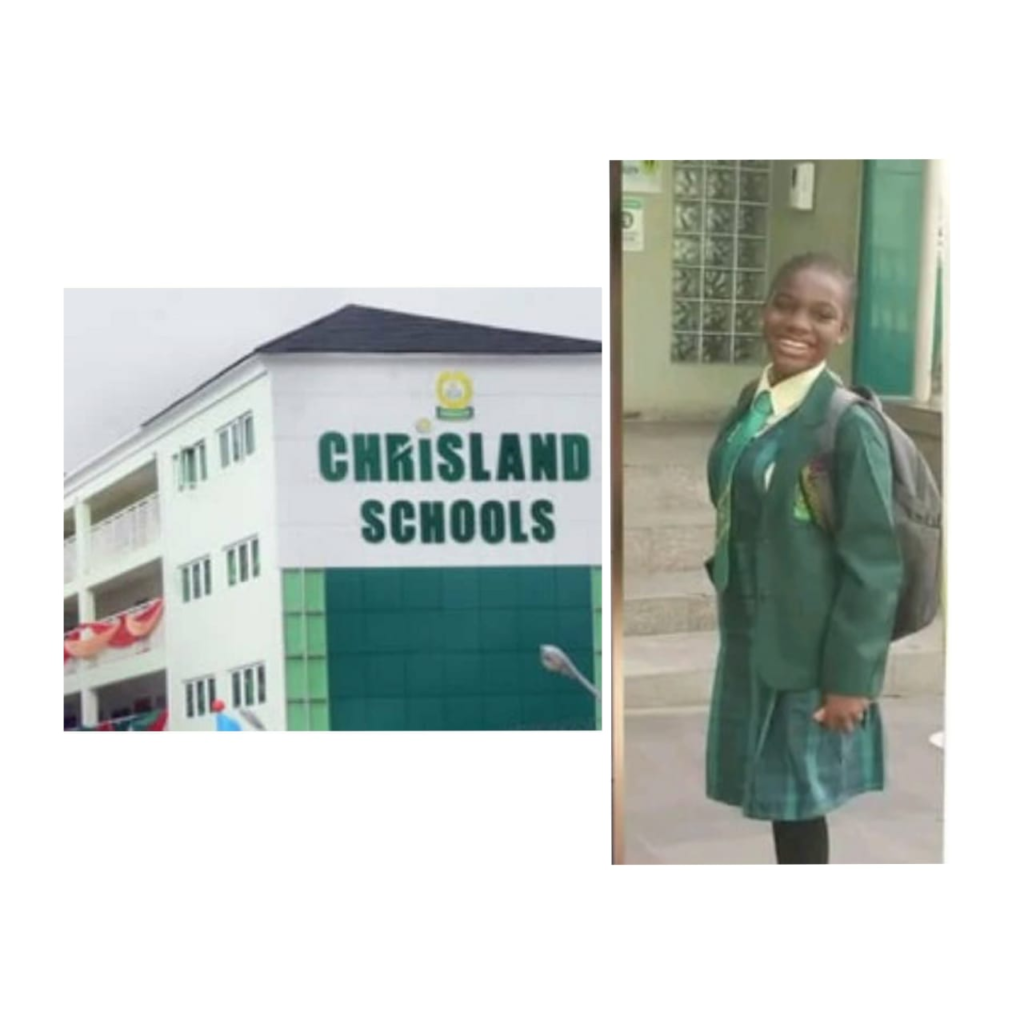 The Management of Chrisland Schools has offered explanations to the cause of death of one of its students, Whitney Adediran.
Recall that Whitney's father, Michael Adeniran took to social media to demand a probe into his daughter's death, adding that she had no health condition or sickness as of the time the school bus picked her up for the Inter House Sports event.
But in the school's response, the management noted that the deceased slumped in public view and not under any hidden circumstances and was immediately rushed to the nearest medical facility for first aid.
The statement partly read; "We are heartbroken and distressed. Whitney was one of our Day students who opted not to participate in the inter-house sports match past for reasons we were not very sure of.
"However, on discretion, we respected her decision to err on the side of caution, because on the January 20, 2023, it is in our records that she had complained about a not-too-buoyant health and we immediately contacted her parents.
"Her father, Mr. Michael Adeniran, came to the school to take her home. We emphasised to her parents to take a critical look at her."
"Our immediate response was to take advantage of proximity to first-aid, by identifying the nearest medical facility to take her to, where the doctor on duty, administered oxygen and every aid possible on her," the statement said.
The school also appealed to the Adeniran family to establish a scientific verification of the underlying cause of her death before her burial.
Earlier, the Lagos State Police Public Relations Officer, Benjamin Hundeyin said investigation was ongoing and autopsy was going to be carried out to confirm the cause of death.
"The case is presently at the State Criminal Investigation Department and an autopsy is going to be carried out to know the circumstances that led to her death. That's all the update I have for now."