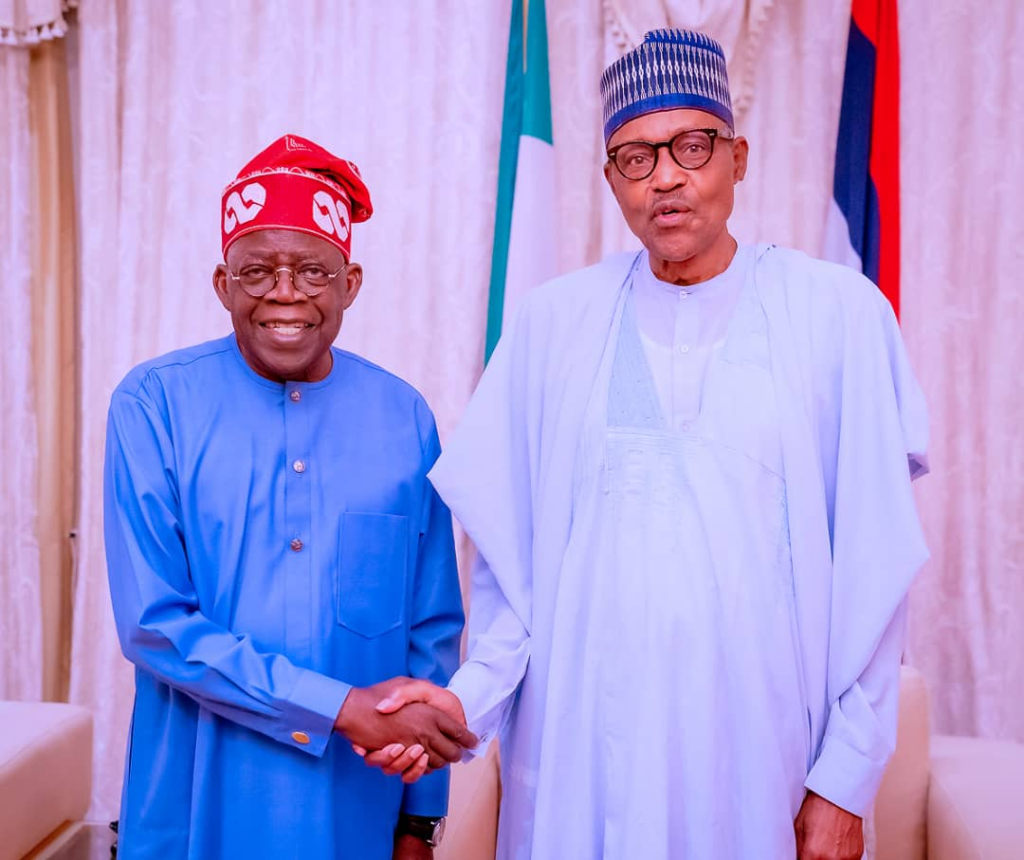 It is exactly a month to February 25, 2023 when over 93 million Nigerians are expected to go out and cast their votes to decide who would run the affairs of Nigeria for the next four years.
But the first hurdle for many to cross is the collection of their Permanent Voter cards (PVCs).
But on Wednesday, the Presidential Candidate of the ruling All Progressives Congress, Bola Tinubu suggested that the current fuel scarcity and naira redesign are part of grand schemes to scuttle the 2023 general elections.
Tinubu spoke in Abeokuta, Ogun State, during the APC Presidential Campaign.
During campaigns, Tinubu (asides his repetitive campaign speeches) when not committing comic gaffes, has shown a tendency to make controversial statements when the tide is seemingly against him.
For instance, when it appeared that Tinubu did not have the full backing of the Presidency during the APC primaries last year, it was on a visit to Ogun that he reminded President Muhammadu Buhari and northern hierarchy how he helped him become President and gave the Ogun state governor, Dapo Abiodun the appellation, "Eleyi"
In quite similar circumstances, Tinubu left the crowd and perhaps members of his own campaign team bewildered on Wednesday when he threw the jabs about fuel scarcity and naira redesign.
It is perhaps fated coincidence that he chose Ogun to speak again.
He said, "They don't want this election to hold. They want to scuttle it. Will you allow them?", Tinubu asked the teeming supporters at the rally.
"They have started coming up with the issue of 'no fuel'. Don't worry, if there is no fuel, we will trek to cast the vote. If you like to increase the pump price of fuel, hide the fuel or change the ink on the naira notes, we will win the election," he said.
"We will use PVCs to take over government from them, if they like, let them say is no fuel, we will trek there. They are full of mischief, they can say there is no fuel, they have started talking about fuel scarcity, forget about it, be rest assured. I, Asiwaju will end fuel scarcity."
Without mincing words, Tinubu's remarks suggest that President Buhari who doubles as Minister of petroleum is either deliberately sabotaging his campaign or incapable of handling the power play in that sector.
The APC Candidate then proceeded to say, "You're hoarding the naira notes, they are hoarding fuel, we will vote and we will win."
Again, it is noteworthy that President Muhammadu Buhari backed the redesign of the naira and has fully backed Central Bank of Nigeria Governor, Godwin Emefiele who himself had his eyes on the presidential seat.
Throughout his 15 minutes address, accentuated with songs from Wasiu Ayinde aka Kwam 1, Tinubu kept on referencing the phrase, "sabotage".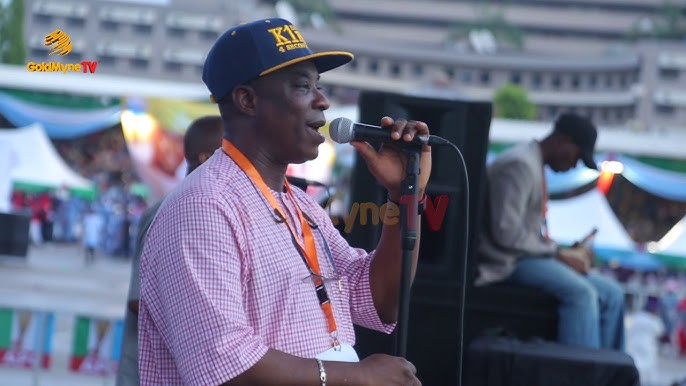 Kwam 1, an ally of Tinubu and perhaps official performer for the campaign then sings, "ma se gbara le won, Odale ni won" loosely translated as "Do not depend on them, they are traitors".
This has stirred controversy and questions around Tinubu's ambition and level of support by the presidency and the ruling APC.
Reacting to Tinubu's remarks, Chairman of the Presidential Advisory Committee Against Corruption (PACAC), Itse Sagay (SAN) said, "I suspect that because when people in responsible positions begin to create hardship and annoyance and anger in the population which will be directed against the government, just before an election, the effect of that is that the government is going to be blamed by the voters and they may decide out of anger to vote for another party.
"It will drive away votes from the ruling party which they will blame for the conditions and circumstances being created by these very dangerous people".
"What Emefiele is trying to do in saying you cannot use the existing currency after the 31st of January in a situation where the new currency is not available to be used is a plot to create disaffection for the government and indirectly create an unfavorable image for that government before the populace in a few weeks to an election. There is no question about that".
Sagay then expressed surprise that the President was yet to call Emefiele to order.
On the basis of Tinubu's attack on President Buhari, the following questions come to mind;
Was Tinubu's reference of an attempt to sabotage his bid directly targeted at President Buhari?
Is Buhari truly backing Tinubu?
Is the President who has been characteristically quiet since fuel became scarce few months ago part of a grand plot against his party's candidate?
Or does Tinubu's jab reimpose insinuations that the President is not in charge of the Petroleum Ministry?
Who was Kwam 1 referring to as traitor?
As a native of Ogun state, was any of the jabs by Tinubu and his official praise singer targeted at the Vice President, Yemi Osinbajo who was absent or has refused to join the campaign train?
Or has Tinubu simply played chess with the intellect of Nigerians, leveraging on their dislike for the Buhari administration to suggest that he is equally a victim?
Let the answers roll in.