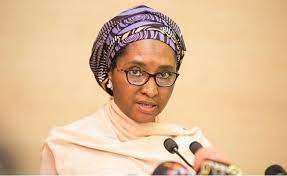 The Minister of Finance, Budget and National Planning, Zainab Ahmed has outlined plans to stop the payment of petrol subsidy by the end of the first half of 2023.
During a public presentation of the 2023 Federal Government budget, Ahmed said the N3. 36 trillion naira set aside for fuel subsidy in this year's budget can only for the first six months.
Breaking down the budget, the minister noted that the Nation's revenue performance as at November 2022 stood at 6. 5 trillion, representing an 87 percent of the set target of 7. 8 trillion naira for the year.
She also highlighted new revenue sources discovered by the Federal Government.
She also announced an end to pioneer status tax waiver scheme, noting that the new decision will help Federal Government's revenue shore up by about N6 trillion.