On Tuesday, October 11, 2022, Big Brother Naija season 3 housemate, popularly known as Rico Swavey was involved in an auto crash.
The crash was ghastly leading to his going into a coma. On Wednesday, he was placed on life support before his eventual death on Thursday morning.
The unfortunate reality about his death was the release of a 30-second video clip showing his final moments, at a hospital identified as Doren, in Lagos State
In the clip recorded by one of the nurses attending to Rico Swavey, the deceased was placed on oxygen as he was unconscious on a chair.
It was observed that the nurses were attempting to carry him on a bed when the nurse brought out a phone and started recording him.
Another nurse was heard cautioning her colleague against the act.
It's a sad development and his death has been met by anger towards the recording and sadness about his passing.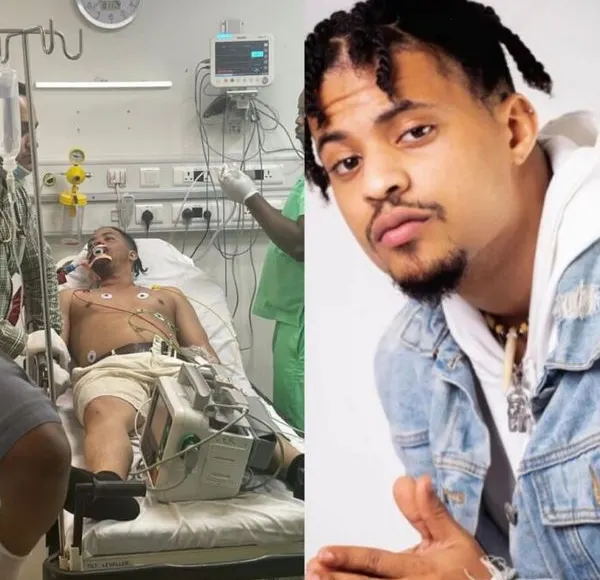 But here are 9 things about Rico Swavey that you probably didn't know;
i) Rico Swavey is not his Real Name: Many People do not know that the BBnaija Star's real name is not Rico Swavey. He only adopted the moniker to serve as reference for his showbiz. Rico is originally named Patrick Fakoya and was born to the family of Mr. and Mrs. Fakoya in 1992 in Lagos. He has seven siblings but is the only male child of the family.
ii) Rico Swavey Studied Law: Before becoming a reality television star, Rico Swavey actually studied Law at Babcock University, Illishan-Remo in Ogun state. But it appears that his growing passion for other things meant he would merely be certified but did not practice.
iii) Rico Swavey was once a street Marketer: Because of his fair skin, there is a tendency to almost believe that the celebrity never hustled. But his reality says different. Rico Swavey actually had a career as a street marketer, selling power banks and Bluetooth speakers. In a chat with a television state, Rico talked about that part of his life saying, "so I had to pick up a job and I started marketing for this guy an entrepreneur, we used to sell power banks and Bluetooth speakers."
"Some people called it hawking, but I called it mobile marketing," he added. He explained that he had to walk up to people to advertise the products and convince them to buy them.
iv) He was an Independent Music Artist: Swavey studied law but refused to practice. Instead, he followed the music and that was why he resorted to street marketing to support the music. He released several singles as an independent artist and also got featured by some artists. One of his singles 'Feelings' is a cover of Ella Mai's "Boo'd Up." His last single before his death was "only you" which blends Ghanaian high-life, reggae and Naija afrobeat.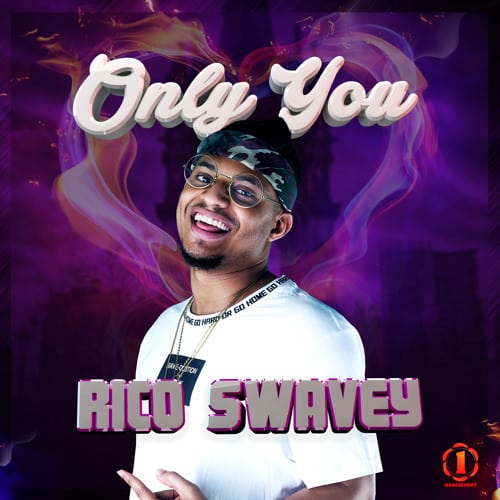 v) He was an Actor: Rico Swavey, prior to becoming a part of the BBNAIJA season 3, was already an actor, working on the set of popular African Magic series, Tinsel. He later took part in Iroko TV movies "Unspoken" and "what are friends for " and another cinema movie, 'Over her dead body.' He is famous for his involvement in the EbonylifeTV series, 'Life 101'.
vi) He was a good cook: One of the things that distinguished Rico Swavey during his stay in Big Brother Naija house was his culinary skills. Although, not probably documented, it is pretty difficult to remember anyone who cooked more than he did in the house.
vii) Rico had a Long run in BBN Season 3: Cool, calm and unassuming. You'll probably have wished him off and expect him to be evicted under four weeks. Howbeit, Rico had a pretty long run in the Big brother naija 'double wahala' house, spending as much as 70 out of 90 days in the house. One of the highlights in the house was when he passionately addressed his fellow housemates about wasting food. "I would be washing plates and seeing somebody's plate with half food. It doesn't make any sense. There are people out there on the streets that are starving," he said in a loud tone.
viii) Rico had a girlfriend: Rico having a girlfriend should not come as a surprise to anyone but seeing how he kept a low profile – this is definitely of interest at this time. Rico, it was gathered, was dating Caroline Morgan. Little is known about their relationship but right after his death, she released closed up pictures of them and highlighted some of the conversations they had.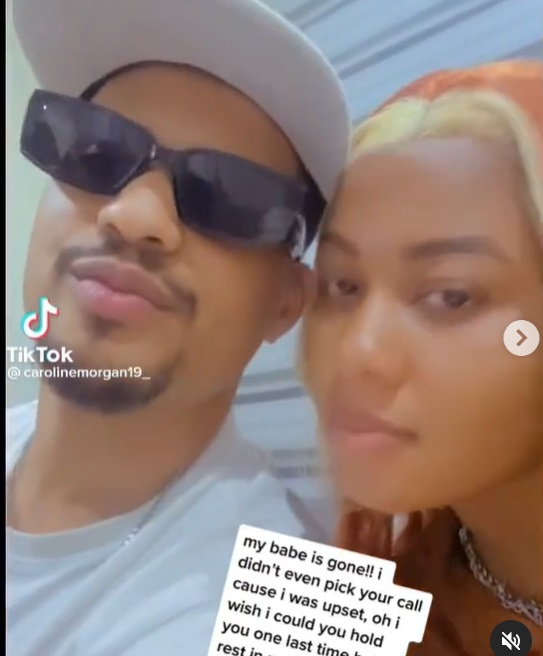 ix) Rico Swavey had a crush on BBNaija double wahala housemate, Ahneeka: The late reality star was one of the guys who were not so romantically linked to anyone in the house. He however had a crush on co-housemate, Ahneeka. He told her how he felt but it seems he was constantly hitting a wall. Even when they were paired together he did mention to her that he's becoming drawn to her every day. However, they never became an item.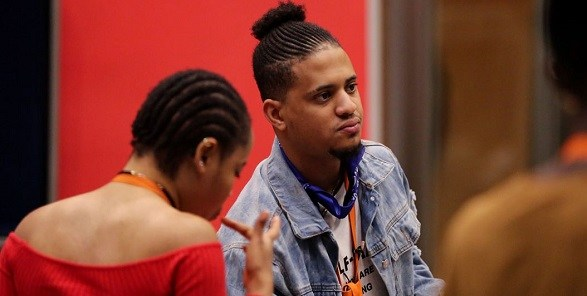 We can only pray that God grants family, friends and fans the fortitude to bear the loss.